A retired officer goes to a shop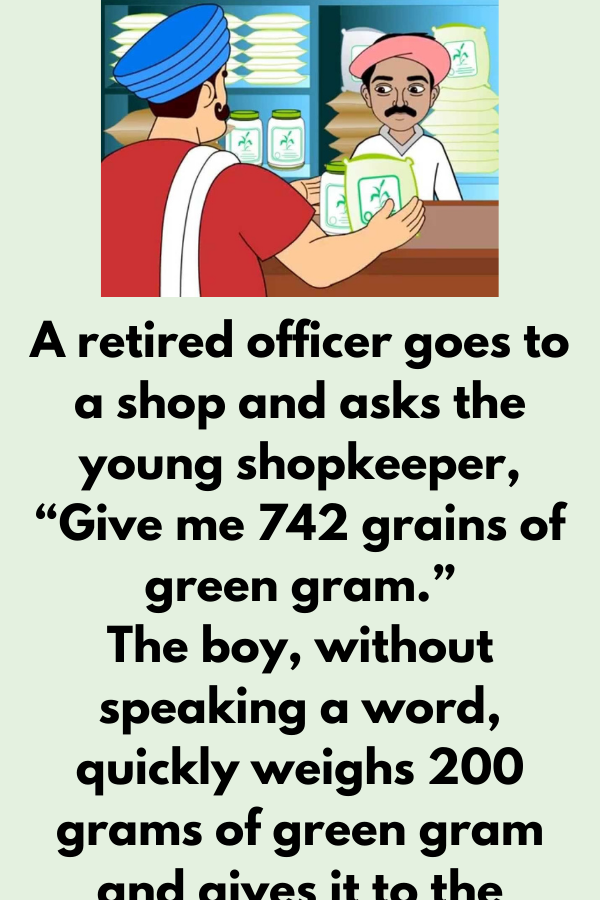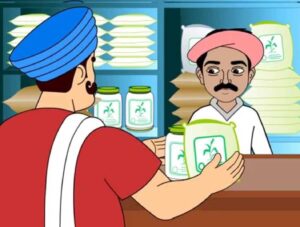 A retired officer goes to a shop and asks the young shopkeeper, "Give me 742 grains of green gram."
The boy, without speaking a word, quickly weighs 200 grams of green gram and gives it to the customer.
Customer asks him, "Are there really 742 grains in this packing?"
Youngster replies, "Of course, you can go home and count.
My dad has counted and established that each kilo of green gram comprises of 3710 grains.
Therefore, for 200 grams, it should contain 742 grains."
Customer gets even more curious and asks the youngster, "What does your dad do?"
Youngster replies: "He is also retired, like you.