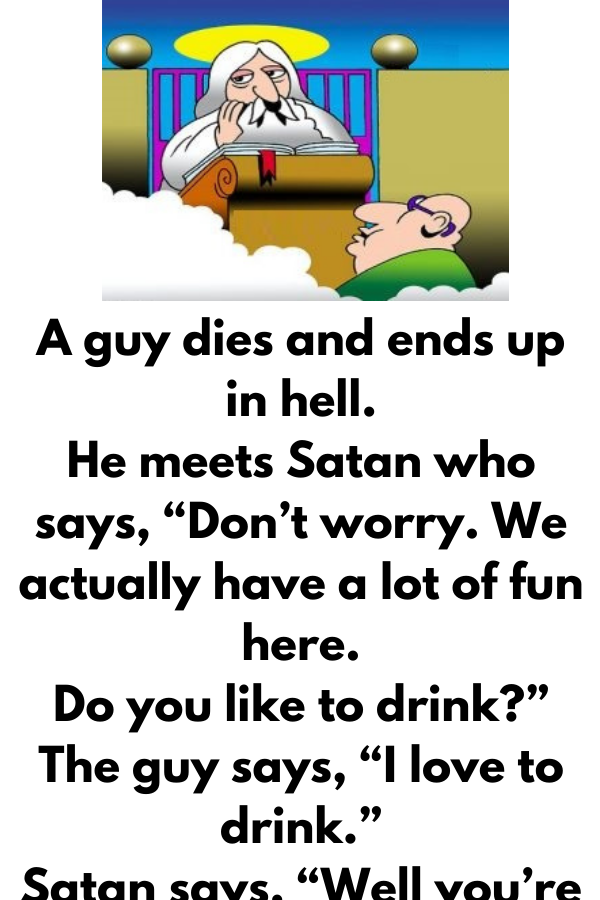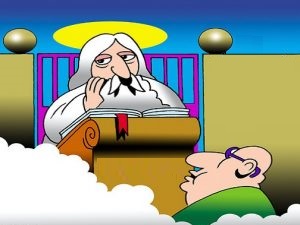 A guy dies and ends up in hell.
He meets Satan who says, "Don't worry. We actually have a lot of fun here.
Do you like to drink?" The guy says, "I love to drink."
Satan says, "Well you're gonna love Mondays then.
On Mondays that's all we do is drink. Whiskey, tequila, beer, wine, all on the house! And no hangovers, so drink as much as you want.
The git says, "that sounds great!"
Satan says, " Are you a smoker?" The guy says, "uh, yeah".
Satan says, "You're gonna love Tuesdays. We get the finest cigars from all over the world.
And you can't get cancer because you're already dead." The guy is astonished.
Satan says, "I bet you like to gamble."
The guy replies, "well, I did love casinos."
Satan says, "On Wednesdays you can gamble all you want.
Craps, Blackjack, Roulette, Poker, Slots.
And who cares if you lose? You're dead!"
"And do you do drugs?" The guys is really excited, "of course I do drugs!"
Satan says, "Thursday is drug day.
You can do all the drugs you want and never get addicted."
The guy says, "wow I didn't think hell would be such a great place! What happens on Fridays?"
Satan says, "are you gay?"
The man says, "no."
Satan says, "oh… you're not gonna like Fridays then."