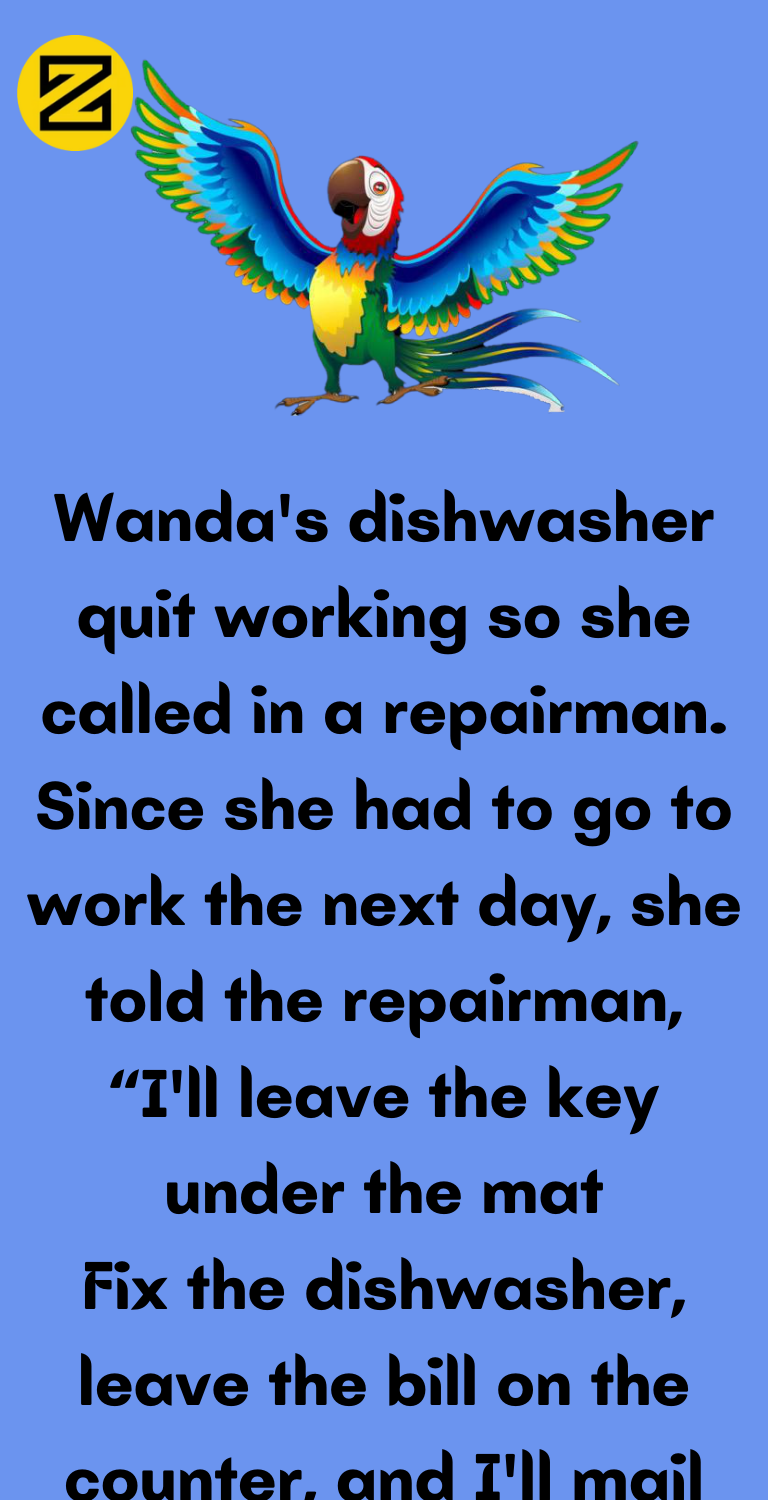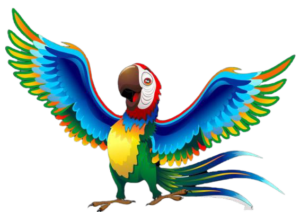 Wanda's dishwasher quit working so she called in a repairman.
Since she had to go to work the next day, she told the repairman,
"I'll leave the key under the mat
Fix the dishwasher, leave the bill on the counter, and I'll mail you a cheque.
"Oh, by the way don't worry about my dog Spike.
He won't bother you.
But, whatever you do, do NOT, under ANY circumstances, talk to my parrot!
"I MUST STRESS TO YOU: DO NOT TALK TO MY PARROT!!!"