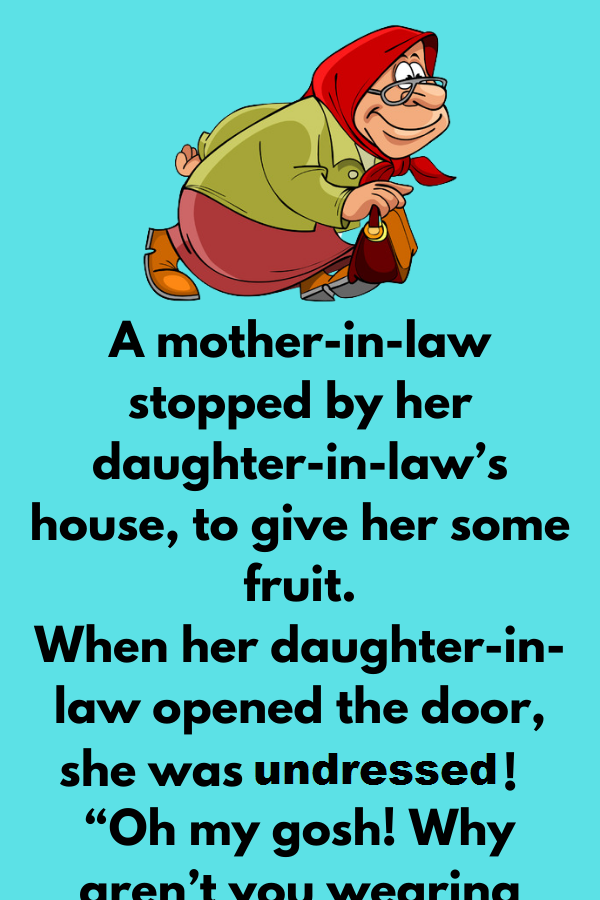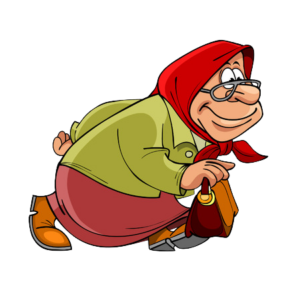 A mother-in-law stopped by her daughter-in-law's house, to give her some fruit.
When her daughter-in-law opened the door, she was undressed!
"Oh my gosh! Why aren't you wearing anything?" exclaimed the mother-in-law.
Very surprised, and shocked. "I'm wearing my love suit," replied the daughter-in-law.
"You are crazy!" yelled the mother-in-law, and with that she left.
A while later, she thought to herself that wearing a love suit wasn't such a bad idea so, she decided to try it.
In the evening, when her husband opened the door, he exclaimed, "My god! Why are you undressed? You are crazy!"
She replied, "I'm wearing my love suit!"
and he said, "Hmmm, it needs ir**ning!"