Man Surprised His Friends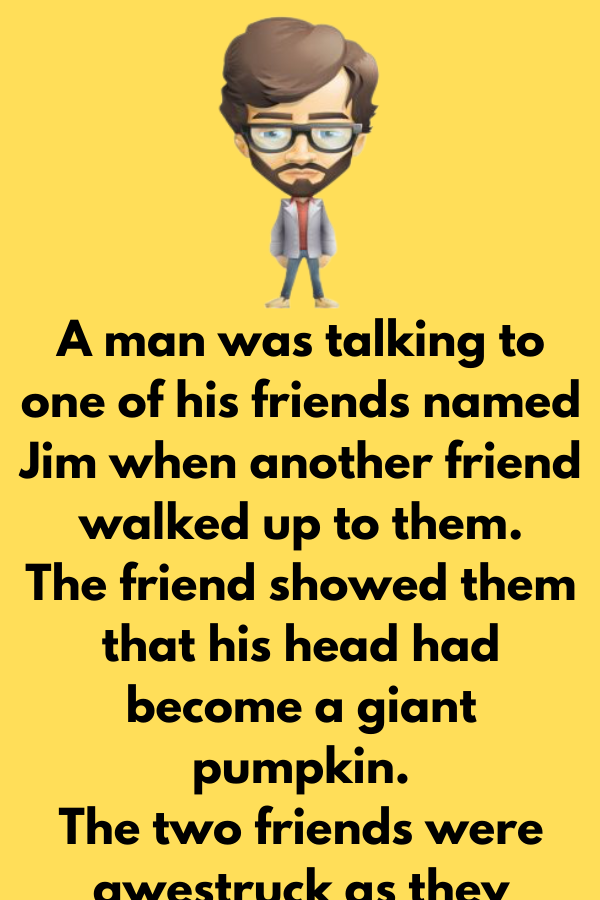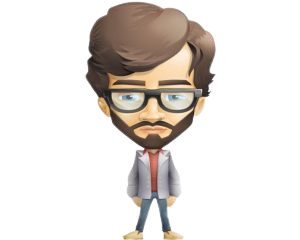 A man was talking to one of his friends named Jim when another friend walked up to them.
The friend showed them that his head had become a giant pumpkin.
The two friends were awestruck as they watched their friend with the giant pumpkin head move staggeringly.
They were confused about what happened and wasted no time asking him.
The pumpkin man relayed that he met a genie on his way, and the genie granted him three wishes.
His friends did not seem interested in the genie story and proceeded to ask about what happened to his head.
He stopped them halfway and continued the genie story.
The pumpkin man explained that his first wish was to have a million dollars.
But his pals wanted him to cut to the chase and continued asking about his head.
He cut them off again, explaining that he asked to be happy for the rest of his life for his second wish.
One of his friends looked at him and commended him for making a good decision.
The friend then added, "Ok ok, sure, man, but what about the fact your head's a giant pumpkin now?!?" He paused for a minute before exclaiming:
"Oh! This. For my third wish, I wished for a giant pumpkin head."