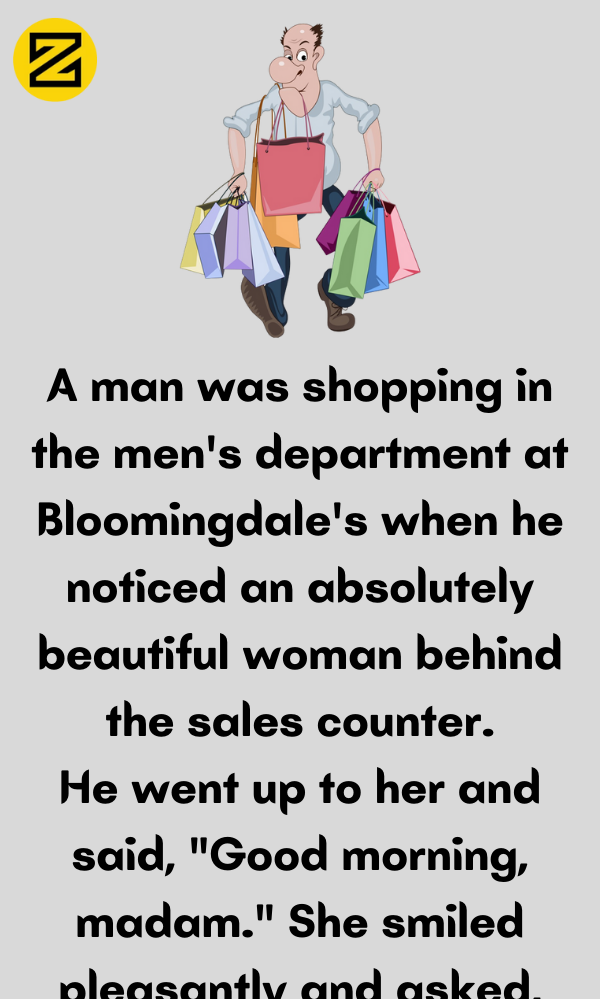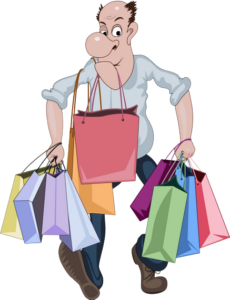 A man was shopping in the men's department at Bloomingdale's when he noticed an absolutely beautiful woman behind the sales counter.
He went up to her and said, "Good morning, madam."
She smiled pleasantly and asked, "And what would you like?"
The man said, "I'd like to wrap my arms around you and squeeze you tight.
Then run my hand up and down your bottom and squeeze that.
Then run my hands along your inner thighs, up underneath your dress.
When I get to your sweet womanhood, I'd like to rub that while simultaneously unbuttoning your underclothes with my teeth and then taste it on your beautiful melons and bite your fronts lightly But what I *need* is a new tie!"